Colorado Brazil Fest's Brazilian Jazz Night
Thursday August 3 @7:30 PM, Dazzle at Baur's (Denver)
Address: 512 Curtis St, Denver, CO 80202
Ticket pricing: $20 [click here to purchase tickets]

Colorado Brazil Fest is proud to present an evening of bossa nova and Brazilian jazz at the new Dazzle @Baur's in Denver, Colorado. An enchanting retrospective of Brazilian music will be presented. In the first set, Dexter Payne Quintet will  play Brazilian choro jazz and forró, traditions rooted in the 19th century which inspired and influenced the birth of samba and bossa nova, and still very much alive in Brazilian popular music today.  For the second set, The Michele Castro Quartet will have you swaying in your seat one moment while Samba, Rock, Bossa Nova and MPB beats will have you on your feet and singing along the next. Their show will be held in an intimate setting where you'll feel transported to beautiful and lively Rio de Janeiro.
Artist Bios
Dexter Payne Quintet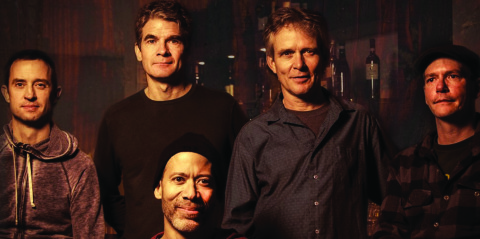 Dexter Payne Quintet blends five distinct quintessential elements, a secret alchemical convocation nurtured over the last 10 years. Animated, driving, uplifting, breath-taking and humorous, each performance is a surprise – virtuosity and melodic joie de vie combined with telepathic subtlety. 
Dexter Payne, a Downbeat Readers Poll finalist, has recorded, performed and studied in Brazil repeatedly over the last 20 years, and has toured in the US and beyond. Payne and Bill Kopper, Dave Willey, Victor Mestas, Raoul Rossiter, all musicians familiar to CO music lovers and students, combine a wide range of experience with the depth of Brazilian idioms and tradition for a rich experience. They are currently finishing a new recording, funded in part by a grant from Pathways to Jazz (BCAA).
Michele Castro Quartet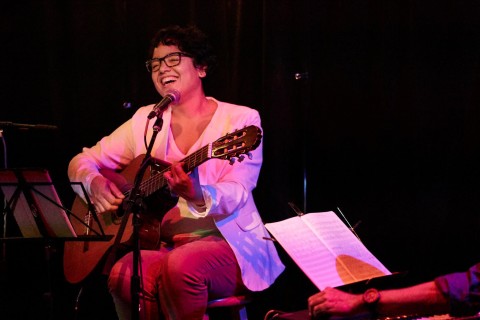 Michele Castro hails originally from Rio de Janeiro, Brazil. As vocalist and guitarist, she began to play internationally when invited to perform two tours of Germany with a Choro/Samba band as lead singer. Michele is proud to say she grew up in the Rocinha favela where she draws much of her musical inspiration and appreciation. While she draws inspiration from a number of artists, Elis Regina and Rosa Passos have influenced her work the most. Upon arriving in Colorado in 2015, she began playing with an exceptionally talented group of musicians.
Website: http://www.michelecastro.com/
Victor Mestas, piano, has been instrumental in over 85 recording productions for national and international renowned artists including a Latin Grammy Award with Venezuelan artist Ilan. Locally, he performs in the Brazilian Jazz and Latin-Jazz scene.
Raoul Rossiter, percussion, started out playing simultaneously in a Dixieland band, a jazz trio, and a prog-rock outfit called "Frogpile". Raoul plays in a great number of bands and has a talent for a wide range of genres, focusing mostly on Brazilian music, Jazz, R&B, and Funk.
Ian Brighton, woodwinds, grew up on the outskirts of Boulder, Colorado and began his musical career playing woodwinds in Jazz, Funk, Ska, and Latin bands. Mentored by Denver's premier jazz saxophonist Rich Chiaraluce, he developed a style of playing that fits well with multiple genres of music. Ian plays regularly with the dynamic Brazilian band Samba Dende, as well as a wide variety of jazz, folk, bluegrass, and country bands. 
Videos